After a while of thinking, starting today this LJ is now friends only. It's not like I've ever bitten anyone so just comment and if we have the slightest bit of things in common I'll add you without any problem :)
I actually thought I stressed this enough but apparently not, so I'll do it again, with excception of friending meme or people I spoke to somewhere, I WILL NOT ADD YOU BACK IF YOU DON'T COMMENT.
Doesn't matter if we have some friends in common or whatever, if we never spoke, introduce yourself before randomly adding people, that's being polite.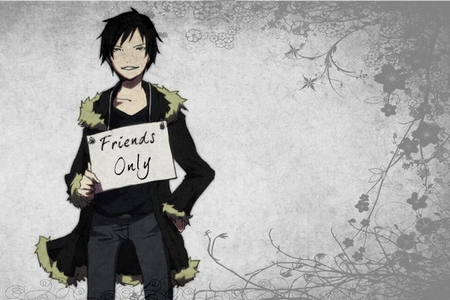 (I swear I was really thinking of setting this on friends only, no it wasn't only for the sake of having this pic on the front page, NOT AT ALL 8)